The benefits of using natural products for the skin
I've seen a lot of skincare routines online, however, we need to know that skin care is not just about looking good—it's also about feeling good. I've learned from Huffpost that a regular skincare routine goes beyond appearance as it also has mental health perks, too. However a lot of products contain harmful chemicals and are not sustainable. One way to avoid this is to protect your skin using natural products as these won't contain any chemicals and are also better for the environment.
I've already spoken about the Ayurvedic way of skincare, which involves nourishing the skin without using any form of chemicals. It's a common misconception to think that using natural products takes more effort and is more expensive. All it really takes is building good habits, along with a little mindfulness and meditation. This time, we're going to go in-depth about the benefits of using natural products for the skin.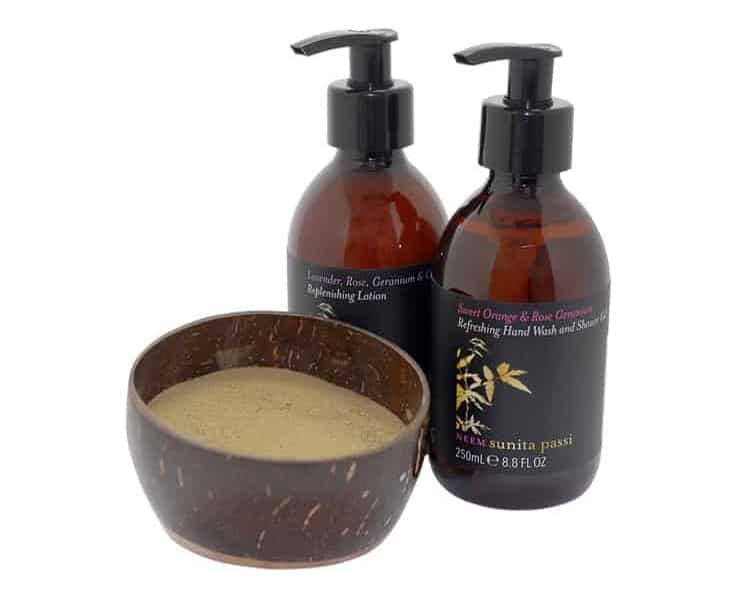 They are less likely to cause skin irritations
Fast Company reported that the most common chemicals in skincare products include parabens, synthetic colours, and phthalates. All of these can cause skin irritations, especially for sensitive skin. If you're like me who once doubted the powers of natural ingredients, hear what Tata Harper has to say. The founder of an all-natural luxury skincare line with the same name said, "People often think that natural means simple or untested, but natural ingredients are actually some of the most powerful ingredients in the world." All-natural skincare lines actually use multiple high-performance ingredients that are clinically tested and proven to be safer than their synthetic alternatives.
They smell so much better
I noticed the difference instantly. Organic products have a natural, longer-lasting fragrance that doesn't smell harsh. They stay longer on my skin, too, which means I save money by not reapplying after every few hours. Traditional beauty products often have chemicals that artificially make us smell good, but I've noticed that the scent can either be too strong or the formula can be too harsh on the skin—sometimes even both.
They work better than chemical-rich, traditional formulas
Natural ingredients used to have a reputation of not being as effective as their lab-produced counterparts. But with a little research, you will realise that today's technology has already changed that. The extraction processes has already changed and new compounds and plant-based products have become more potent. I've tried a fruit-acid peel once and I definitely felt the difference. Everyday Health notes that natural oils and ingredients are more effective remedies for skin problems since they are purer and less likely to dry out our skin. I also found out that common kitchen ingredients like olive oil could help relieve dry skin, while avocado is an effective ingredient for a facial mask. Meanwhile, a Pretty Me review on the popular Asian product Snail White Soap explained how black currant seed oil is a natural remedy for inflammation. Using it alongside other natural ingredients like oatmeal, honey, and coconut oil works wonders on the skin. This just goes to show how effective natural skin care products are and how they have multiple uses.
They are environment-friendly and cruelty-free
I hate to think that the products I'm using on my skin have been tested on animals. In an article called 4 Benefits of Using Natural Beauty Products it is explained how natural skincare products come from farms and are not formulated in test tubes. This removes the necessity to test them on animals. More and more brands are working to grow, nurture, and harvest their own supplies, today. Not only are these products good for our skin, but they are also good for the environment. We contribute to the drive for sustainability when we purchase natural products.
Choosing natural not only helps our skin look better on the outside, but it also helps us feel healthier on the inside. After all, whatever we put on our skins get absorbed into our bodies. It's best to feed our skin with only natural ingredients.
Till next time!
Namaste,
Sunita