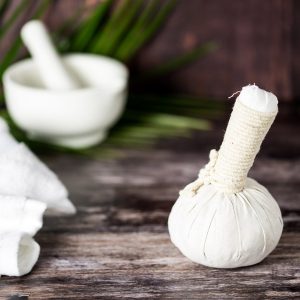 In today's fast-paced world, Tri-Dosha is the answer for people seeking authentic and ethical wellness experiences. We call ourselves a 'consciousness based business', championing the therapeutic benefits of Ayurveda – a centuries-old wellbeing philosophy – in an accessible way that people nationwide have grown to love.
This thinking encourages us to take care of our body, mind and soul – a complete system that works with our modern lifestyles and the planet. To spread the word, we have teamed up with and trained expert holistic therapists all over the country, with whom our concept fully flourishes. This includes our new and unique Happy Hour sequence to take guided meditation and mindfulness into the world.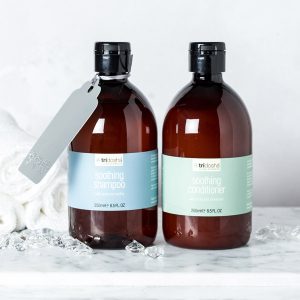 Accordingly, all of our products – from sumptuous facial moisturisers to purifying shampoos – are sourced with care through a green supply chain, and made in the Tri-Dosha studio in Nottingham. Likewise, our therapists are trained with key skills and support; you will find more than 800 students are trained in the Tri-Dosha way, administering our treatments, concepts and services at wellness salons, destinations and luxury spas across the UK and Europe.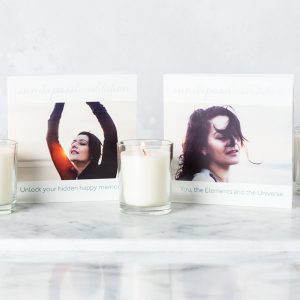 Not just about skincare, Ayurvedic wellbeing has helped people learn to relax, focus better at work and overcome bereavement. And this is at the heart of Tri-Dosha. What's more, there's no incense in sight; our vision is wholly modern.
That's why we think Tri-Dosha's so unique. We serve a growing audience of health-conscious consumers who want more than just a quick facial to help power down. Our job is to enable even the busiest people to find inner peace and to lead more deep and meaningful lives.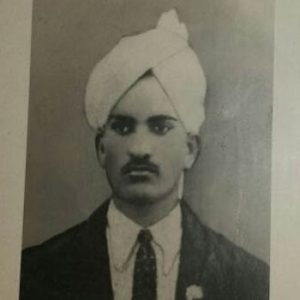 Everyone dreams of a better future for themselves and the planet. Sunita Passi is in tune with that belief, creating Tri-Dosha as a brand to bring modern Ayurveda to a growing population of health-conscious people.
Since witnessing her grandfather, Ayurvedic Doctor Hazari Lal Passi, treat his patients from his clinic in Northern India as a child, Passi's passion for the Ayurvedic health system runs deep. These memories have influenced her to this day, shaping her unique and powerfully grounding techniques that help in every aspect of our lives – from stress relief to sleeping more soundly and feeling stronger.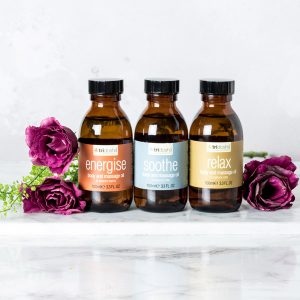 And it's a winning formula that has grown in popularity; her philosophy isn't about 'gurus' or incense. Tri-Dosha is a wholly modern method of wellness, massage and mindfulness.
Formed in 2005, Tri-Dosha are a training and education resource for massage and mindfulness practitioners, as well as an award-winning health and beauty manufacturer. This includes retail formulas and oils to complement spa therapies, combining medicinal herbs sourced from independent farmers Passi's grandfather worked with all those years ago.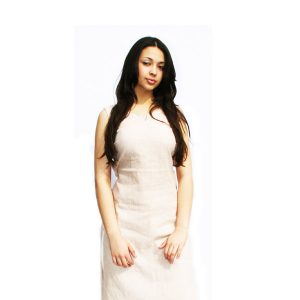 Fast forward to today and Passi has trained more than 800 therapists in Ayurvedic healing techniques who take the Tri-Dosha message across the world.
A meditation devotee, Sunita also co-founded the Nottingham-based meditation project Unplugged Space – www.unpluggedspace.org – which delivers mass meditation events to cultivate more love, joy and peace within our communities.
Our Faculty
Meet the creative masterminds behind the brand…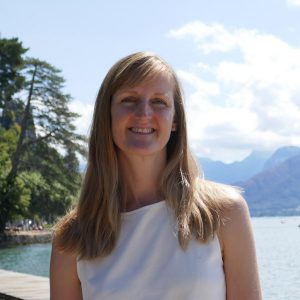 Adele Lewis-Jenkins
Adele is our super human COMMUNICATIONS MANAGER and balances conversations with a wide variety of our clients from complementary therapists to spa and wellness managers to retail buyers. Professional and proactive, Adele will always respond quickly to client requests, no matter how short the deadline. A long time meditator herself – in house fact Adele met her husband at a Transcendental Meditation retreat a decade and a half ago – Adele is calm under pressure and her attention to detail means our clients are never left without the information they need.
Adele has been living and loving Ayurveda for 25 years and has helped her family to relax, sleep better and make healthier lifestyle choices.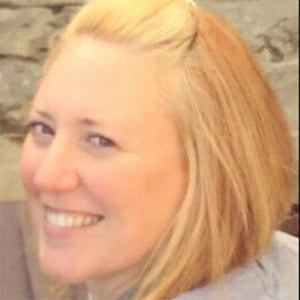 Carly Chamberlain
Carly is our Head of Spa Relations and Training and Team Co-ordinator for our HOLISTIC CLINICIAN platform in London and the South of England.
Carly's passion in life is to keep learning how to be her best self and facilitate this in others. Having 15 years' experience in the spa and complementary health sector, Carly has found the practice of yoga, multi-disciplinary body therapy and the ritual of natural skincare & nutrition to be the most successful cocktail in keeping us pain free, uplifted and beautiful.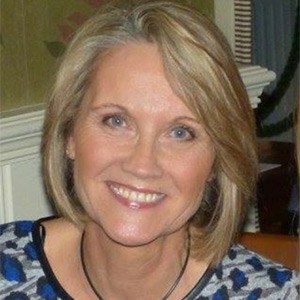 Jayne Newsome
Jayne is our Team Co-ordinator for the Midlands and North of England for our HOLISTIC CLINICIAN platform.
A specialist in holistic treatments, a yoga teacher, an Ayurvedic wellness therapist and gifted teacher, she is a perfect blend of holistic healing expertise and health educator.
Jayne also co-managed the FHT (Federation of Holistic Therapists) networking group in Nottingham for ten years and has an extensive contact list.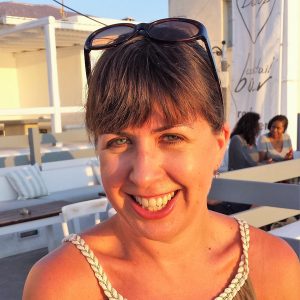 Valerie Kelly
Valerie is our Team Co-ordinator for Ireland for our HOLISTIC CLINICIAN platform. Valerie has enjoyed a long standing and successful career in the airline industry, having started as an air hostess and moved into consultancy and training.
A recent interest in wellness encouraged Valerie to train as a yoga teacher. Combining her corporate skills with hands on training and a love of all things holistic, Valerie brings a special energy to the business supporting her team with a multi-dimensional skillset.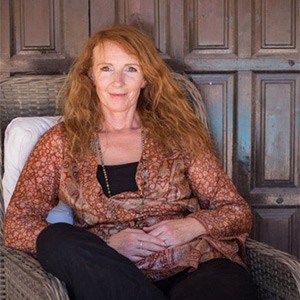 Sharron Fitzpatrick
Sharron is our Licence Partner of our CERTIFIED THERAPY TRAININGS and Team Co-ordinator for our HOLISTIC CLINICIAN platform in Spain.
Sharron has worked as a Healthcare Professional, Clinical Manager and holistic therapist for over 20 years. She is a dual registered Kundalini and Chopra Certified Yoga Instructor, Certified Davidji Master of Meditation Teacher and Ayurvedic Therapist.
Having spent the last ten years working as a Clinical Director in a Specialist Eating Disorder Hospital teaching well-being practices to both staff and patients, Sharron now shares her wisdom as Founder of "Feel Well-Being Retreat" in Mojacar, Spain.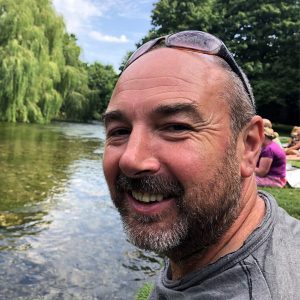 Pete Richardson
Pete is Co-trainer of our CERTIFIED THERAPY TRAININGS in Spain and Wellness Consultant for our NATURAL PRODUCTS in the UK.
As one of the Midlands leading holistic therapists, based in a beautiful rural village in Derbyshire, Pete has considerable skill to offer, and a wide range of advanced knowledge, to our trainings.
Since qualifying as a professional Reiki practitioner, Pete has trained in a number of others areas including Reflexology and Ayurvedic therapies. He is also a Certified Davidji Master of Meditation Teacher.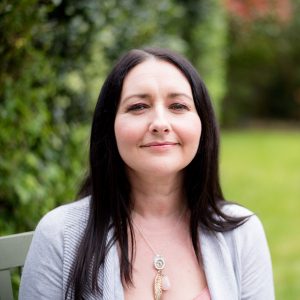 Alana Claire Sheils
Alana is our spirited TRI-DOSHA AMBASSADOR who practices mindfulness everyday and is self-confessedly passionate about holistic health and Ayurveda. Not only has Alana explored the fascinating world of bodywork over a 20 year period – having qualified with Tri-Dosha in 2016 – she can offer great tips on advanced massage techniques, having been practicing and promoting Ayurveda since receiving her Tri-Dosha certification pretty much every day!
Alana is available to represent Tri-Dosha at events and talk to the public about Ayurvedic treatments, self-care and Tri-Dosha products.
Our Leaders
Spearheading the Tri-Dosha message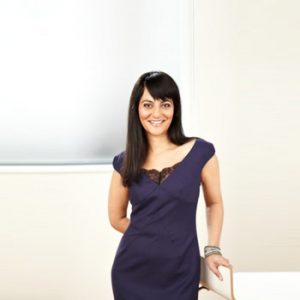 Sunita Passi
Interviewing the heads of Government, Business and Finance across continents and borders is an unlikely first job for a pioneer of the wellness industry. Our Managing Director Sunita Passi left the "challenging" journalistic industry in 2004. By founding Tri-Dosha, her aim was to simplify yet innovate the world of Ayurvedic holistic health to make it more accessible. Starting with teaching Ayurvedic massage therapy courses in rickety and ramshackle training venues around the UK, Sunita has taken the Tri-Dosha brand of Ayurvedic holistic treatment, mindfulness practices and premium natural products to the world.
Truly driven by the health of our planet and its people, Sunita is a co-founder of the movement Unplugged Space which delivers mass meditation events to cultivate more love, joy and peace within our communities
Sunita is also an inspirational Wellness Speaker spreading the message of a holistic natural approach to life, and freelance Radio Host at the BBC in Nottingham.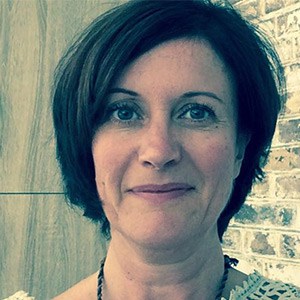 Karen Mellers
Karen is our Systems Developer for our HOLISTIC CLINICIAN platform and responsible for the development of all the methods required to run this platform smoothly.
Karen is passionate about natural health and helping others discover what support, services and products are available to them in the UK.
At the age of 14, Karen was diagnosed with Scoliosis of the spine. Conventional medical professionals looked after her extremely well but painted a bleak view of her future including pain, discomfort, breathing difficulties and illness. At the age of 25, Karen met her first Homeopath who helped her start to heal and painted a very different picture for her filled with hope, love and a sense that she could achieve the life she wanted to live.
Karen has gone on to inspire thousands of professional therapists to run successful practices by teaching them how to grow their business so that natural health can reach many millions more people.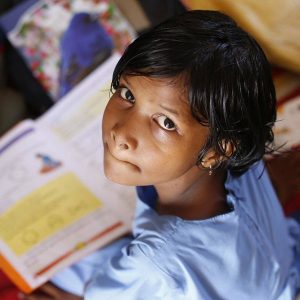 We care about good health and make every reasonable effort to help raise awareness of the standard of living of India's people and the improvement of public health as among its primary duties.
According to a 2005 report, 60% of India's children below the age of three are malnourished. Rural India contains over 68% of India's total population, and half of all residents of rural areas live below the poverty line, struggling for better and easier access to health care and services.
Every year, we donate a percentage of profits to the Tri-Dosha fund which helps support projects that provide essential medical services to those who are not as fortunate as we might be.
A Fact
The future of health is in your hands