Our Products
What we stand for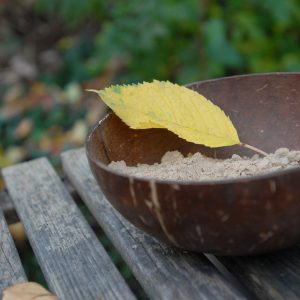 Beauty From Within
Whole-body wellness and beauty that nourishes your skin and your senses is at the heart of what we do. Harnessing the natural super ingredients found in the Ayurvedic pharmacopeia, our range yields results that go beyond the norm, and our expert holistic treatments help body and soul connect.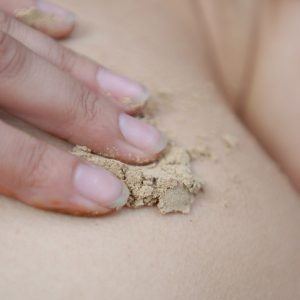 Honest Skincare
For us, honest skincare means acting with respect for our natural environment and its resources. We do not use animals for testing our products (only willing humans!) and we aim to cause as little pain and damage to the planet and its inhabitants as possible.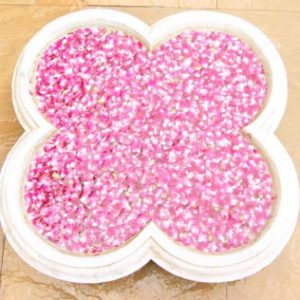 A Joy To Use
Our dedication to ethical wellbeing doesn't stop with the environment. We believe that using Tri-Dosha skincare should be an indulgent experience that taps into your senses. While our core focus is on tending and treating your skin, our formulas and application methods are the ultimate blend of enjoyment and efficacy, ensuring your beauty regime is a daily treat. We have pooled together Ayurvedic knowledge with modern skincare and an honest commitment towards our planet.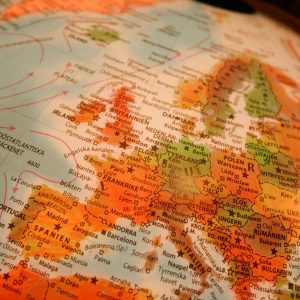 Protecting Our Planet
Every choice we make is with the wellbeing of our environment in mind, and these are some of the ways we work to preserve our planet.
Our packaging is completely recyclable. We use PET bottles, glass jars and biodegradable bags and only vegetable-based inks.
We re-use packaging wherever possible, incl. boxes of personal items instead of disposing them, and so they get a second life.
We're as paperless as possible.
We turn off electric appliances whenever possible.
It's not just physical wellbeing we have in mind.
All of our team practice mindfulness, and our founder Sunita is a teacher of the craft. With 'awareness' on the agenda we promote a positive outlook in the office as WORDS have power! Kind words do not cost much. Yet they accomplish much.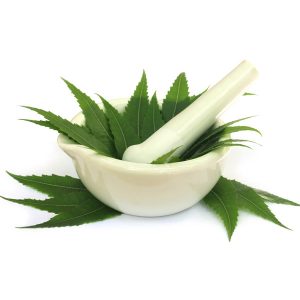 Ayurveda and Neem
Our guiding principle? Beauty that's more than skin deep. The average person slathers, lathers, rubs and sprays 10 different skincare products on their body every day, and since our skin acts more like a sponge than a barrier, it is believed we can absorb nearly 130 chemicals.
The vast and established knowledge of Ayurveda has highlighted the fact that this can impair good health. Take for example the average woman who wears makeup every day and it is easy to understand how a little dab here and a quick lather there can add up and be absorbed into our system via the skin. With this in mind, we choose not to produce our products with chemicals, erring on the side of safety and purifying natural goodness.
Tri-Dosha is free from animal, artificial fragrance, petrochemical, SLS / SLES or parabens.
Ajwain
Ajwain
A spice that every Indian household is all too familiar with, ajwain is derived from a herb plant that originates from India. Ajwain seeds are rich in fiber, minerals, vitamins and antioxidants. We use it in our hair products as a cleaning agent and also to help in halting pre-mature greying of hair. Due to its antibiotic properties, Ajwain seeds are beneficial in reducing redness and combating inflammation and the powder is especially useful in lightening acne scars.
Aloe
Aloe
This power plant absorbs into the skin four times faster than water, making its potent properties of Vitamins A, B, C and E, calcium, minerals, amino acids, enzymes and proteins intensely effective.  Aloe Vera helps protect and heal scarring, reduce the appearance of fine lines and firm, sooth and nourish skin.
Amla
Amla
Indigenous throughout India, Amla or Indian Gooseberry, as it is also known, is a green fruit that is incredibly high in tannin compounds and has 20 times more concentrated Vitamin C than an orange, making it one of the most powerful antioxidants. Amla is a superb natural conditioner that infuses hair with nutrition that protects against environmental aggressors, whilst working to strengthen follicles, promote growth and help diminish split ends, dryness and dandruff.
Amni-haldi
Amni-haldi
Commonly known as Turmeric, or "haldi," is a deep orange root from India, where it is widely used in food and on faces. It is beneficial for our skin as it's an anti-oxidant as well as anti-bacterial and anti-inflammatory. For those with sensitive skin conditions like rosacea or eczema, its anti-inflammatory properties are a godsend to help soothe flare-ups. It also contains curcumin, which works to fight the bacteria that plays a critical role in its formation.
Aretha
Aretha
Since, ancient times, Aretha (soapnut) has been used for hair treatment. We utilise Aretha in our haircare products to provide a shine and silky smooth touch. With many qualities as a prized medicinal herb, it also strengthens hair and prevents it from drying.
Cinnamon Leaf
Cinnamon leaf
Cinnamon is one of the most popular spices in flavouring and medicinal uses. We utilise it for its antibacterial, antifungal and antimicrobial properties. Cinnamon helps to improve blood circulation due to its blood thinning compound which is helpful to reduce pain in the body. Cinnamon is also an anti-inflammatory substance and can help in removing stiffness of the muscles and joint.
Eucalyptus
Eucalyptus
Known in India as Nilgiri Taila. This tree belongs to the Ayurvedic family lavang kul and with one of the most aromatic and healing leaves, it can be used for the treatment of cold, cough, sinusitis, throat infections and certain other respiratory ailments along with mental fatigue, sluggishness and muscular problems.
Fennel
Fennel
Often placed near the exit of an Indian restaurant is a tray of small coloured candy. These are coated fennel seeds. They have a sweet, almost liquorice like taste and a strong aroma. Known in Hindi as Saunf, fennel is a member of the parsley family. We utilise it in our blends to balance all three doshas, and is a healing remedy to help remove toxins from the body and is beneficial for colds, headaches and sinus problems.
Fitkari
Fitkari
Fitkari (Alum), known in Ayurveda as Saurashtri, is a magical colourless crystal. It is beneficial in our products due to its astringent and natural anti-septic qualities. It's application can inhibit bacterial growth and fitkari powder is used for skin tightening, lifting and anti-ageing. An all-over remedy to rejuvenate the body and face. We are also currently looking into developing a natural Fitkari deodorant as it stops bacteria and doesn't leave marks. Watch this space!
Gokhru
Gokhru
This trailing plant is common in sandy soil throughout India and has a number of common names like cathead, yellow vine, goathead, burra gokharu, puncture vine and bindii. In Indian, it is marketed as gokhru kadha and is one of the roots used in the preparation of Dashmula, a tri-doshic formulation used to treat inflammatory conditions. For us, it is beneficial in treating psoriasis and eczema and has anti-bacterial qualities.
Kutki
Kutki
We consider Kutki, or Katvi as is its Sanskrit name, a prized Ayurvedic herb for our formulations. It is found in the Himalayan region from Kashmir to Sikkim. The skin of the root is generally used and is an effective remedy for balancing pitta and skin toxins. It is most suitable for kapha pitta type skin problems such as itching, allergies and inflammation and when mixed with other herbs, it can also help with infections.
Mulathi
Mulathi
Commonly known to us as liquorice, is a herbaceous perennial plant bearing sweet roots, that are used for therapeutic purposes. It has many healing properties, such as anti-inflammatory, anti-bacterial and anti-stress. It is popular a popular remedy for women experiencing hormonal imbalance and is very effective in our skincare formulations in protecting against bacteria and fungi. It also helps to reduce itchiness, redness and swelling.
Neem
Neem
Native to India, Neem is an Ayurvedic essential and we utilise it in our blends for its exceptionally high nutrient and carotenoid antioxidant content, which come together to fight the environmental damage that causes premature ageing and dry, dull skin and hair. A naturally high source of Vitamin E, Neem is an excellent moisturiser that helps restore elasticity, reduce fine lines and diminish scars.
Pippli
Pippli
Referenced in the ancient text books of Ayurveda, Pippli (or long pepper) has been used for dietary purpose as well as for its health benefits. It balances Kapha and vata dosha, improves metabolism. And acts as a natural anti-inflammatory herb. This all comes together as a useful aid in skin conditions as well as sluggish metabolism.
Sandalwood
Sandalwood
Known in mythology as being derived from the 'tree of sages', rare Mysore sandalwood is prized for its rich, woody aroma that helps soothe the mind for greater clarity and calm. Sandalwoods potent antiseptic, astringent and anti-inflammatory properties help fight the free radicals that case premature ageing helping to minimise scars, redness and dryness, to reveal firmer, softer, radiant skin.
Sariva
Sariva
This is a soft, tender, twining shrub which is commonly found in most parts of India. According to an ancient shalok (song) sariva has bene use to improve the quality of sperm! We prefer to focus on its blood purifying properties. It helps improve skin texture, clears infections and due to its stabalizing and cooling effect, it pacifies aggravated pitta, maintain health skin.
Tagar
Tagar
Tagar is a hairy perennial herb with a long history of traditional medicines use. It has an important place in most of the Ayurvedic scriptures and it's botanical name of Tagar is Valeriana wallichii which belongs to Valerianeaceae family. It is effective as a skin medicine as it's leaves are excellent at purifying the blood and flushing out toxins thereby healing acne, scars, blemishes and other skin problems. It is also very good in hair oils, shampoos and conditioners as a relaxant and helps to cure insomnia.