Description
Ayurvedic Massage Training Retreat Spain
29th Sep – 3rd Oct 2019
Training Investment: £995
Location: Mojacar, Spain
Teachers: Sharron Fitzpatrick, Peter Richardson & Karen Mellers
We now offer our Ayurvedic massage course in this spectacular Spanish retreat tucked away in the rolling countryside of Mojacar. This format allows students and clients the opportunity to learn our procedures and techniques away from all of life's usual distractions in a stress-free environment allowing them to take time and truly focus on themselves.
Tri-Dosha has teamed up with teachers Sharron Fitzpatrick, Peter Richardson of Feel Retreat and Karen Mellers of A Fresh Idea Ltd, and combined our passions for learning and living holistically to create this Ayurvedic massage retreat.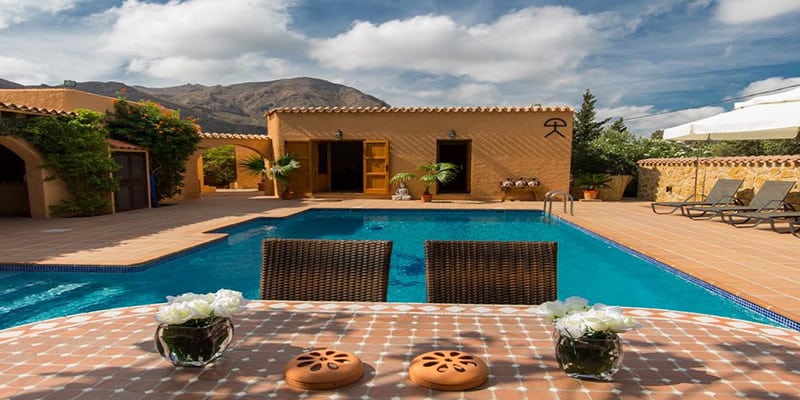 About
Tri-Dosha's Spanish Ayurvedic massage training retreat will be an unforgettable adventure that will allow you to experience the richness of Spain and its wealth of culture and natural beauty whilst immersing yourself in the training sessions.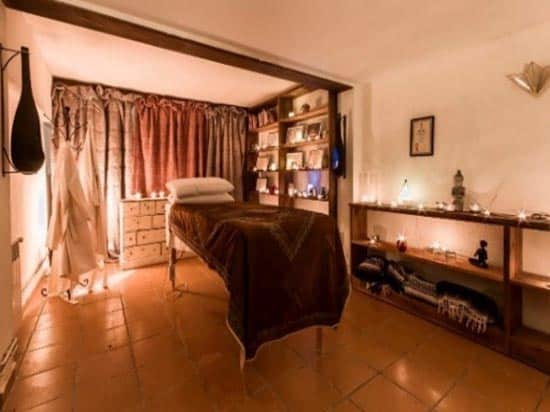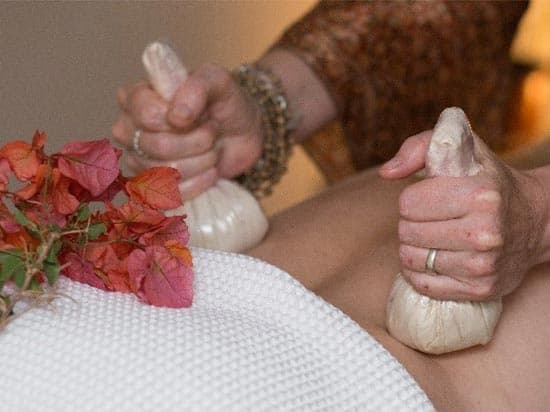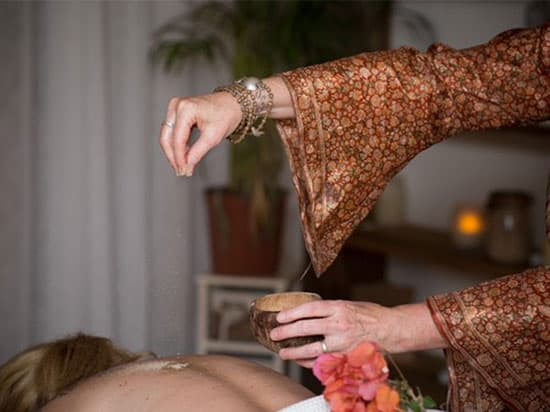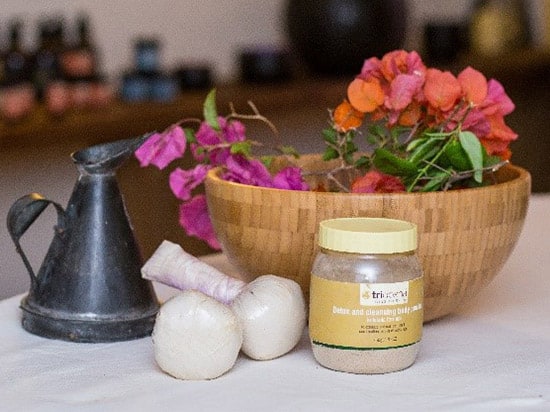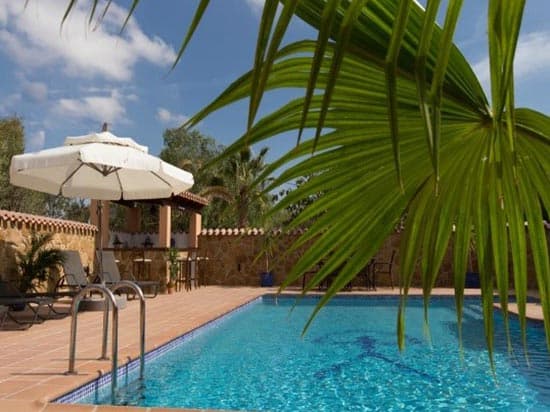 Students and clients on the retreat will participate in the 5-days training programme held at Feel Retreat where you can enjoy this beautiful, peaceful space and pool area during the day.
Free Time
In the evening head up to the white washed hilltop village of Mojacar Pueblo, where you will find plenty of boutique shops, cafes, bars and restaurants as well as enjoy amazing views from the main square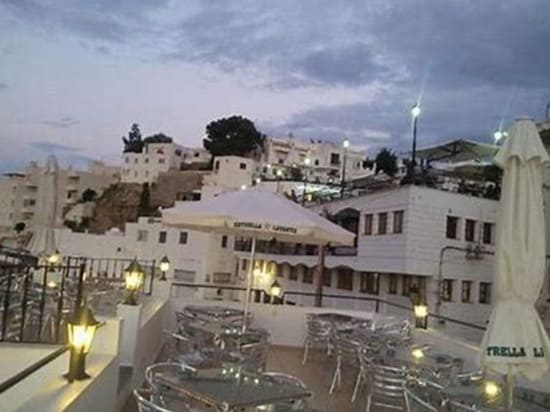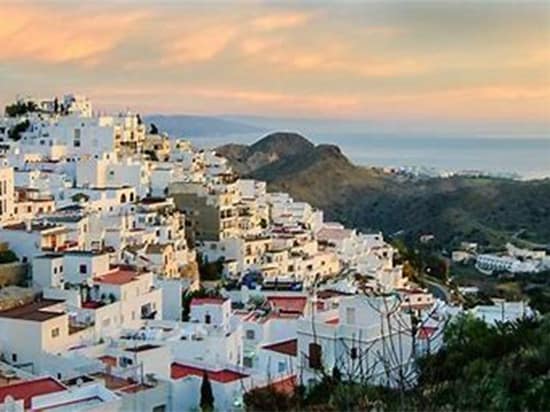 Mojacar Playa is also only a short bus or taxi ride away, with its award -winning beaches and laid- back beach bars shops and restaurants.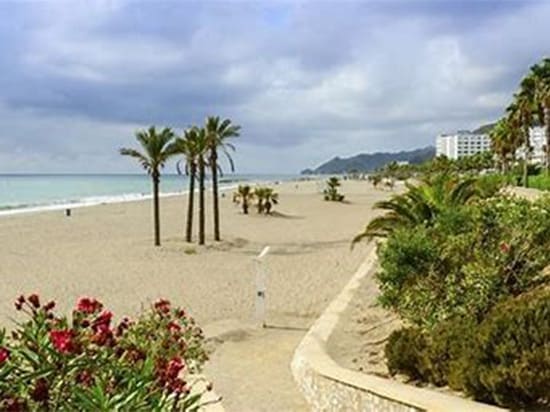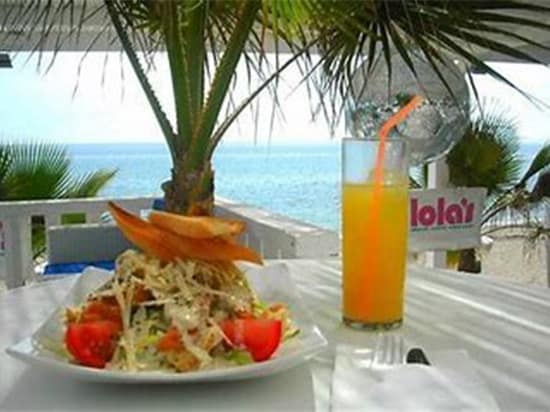 On this trip there are opportunities to soak up the spectacular Moorish architecture or to truly chill and rest on the private pool at Feel Retreat, relaxing at your own pace.
One -week Ayurvedic massage training retreat includes
Daily yoga and meditation sessions.
5 Transformational days of Ayurvedic teachings
Training in 7 Ayurvedic therapies: Shirobhyanga, Marma Abhyanga, Mukhabhyanga, Padabhyanga, Shirodhara, Pinda Sveda, Udvartana
Product training on the Tri-Dosha range
Business training on how to grow your client database via our Holistic Clinician role
All yoga props and mats are provided at Feel Retreat
Delicious Ayurvedic Lunch included, plus unlimited healthy snacks, non- alcoholic drinks, tea, coffee and water – There are plenty of places to eat in the evening, either in the village or on the playa and the many bars and restaurants.
Free wireless internet connection.
Ayurvedic Massage therapy retreat doesn't include
Accommodation, Flights, transfers or travel insurance
Excursions or day trips
Taxis to and from places locally
Location
Feel Retreat is located approximately 90 minutes from Murcia airport and 45 minutes from Almeria airport. Transfers can be arranged on request.
Feel Retreat is where all the training will take place and is ideally situated between Mojacar Playa and Mojacar Pueblo. It is a beautiful space to relax and learn at the same time. There is also plenty of space for basking in the sun by Feel Retreat's pool or lazy afternoons in shady spots.
Sharron Fitzpatrick & Pete Richardson, Tri-Dosha Teachers and Feel Retreat founders.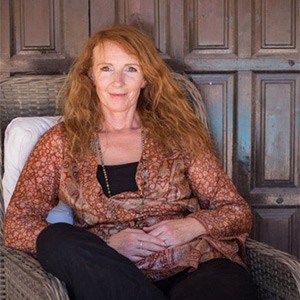 Sharron has worked as a Healthcare Professional, Clinical Director and Holistic Therapist for over 20 years. She is a dual registered Kundalini and Chopra Certified Yoga Instructor, Certified Davidji Master of Meditation Teacher and Ayurvedic Therapist.
She is now the Founder of "Feel Well-Being Retreat" in Mojacar Spain and has a deep passion for creating a beautiful space for people to relax and learn about the importance of self- care through the amazing ancient healing system that is Ayurveda which combines, yoga, meditation, massage therapies and diet & lifestyle advice to help bring the body back in balance.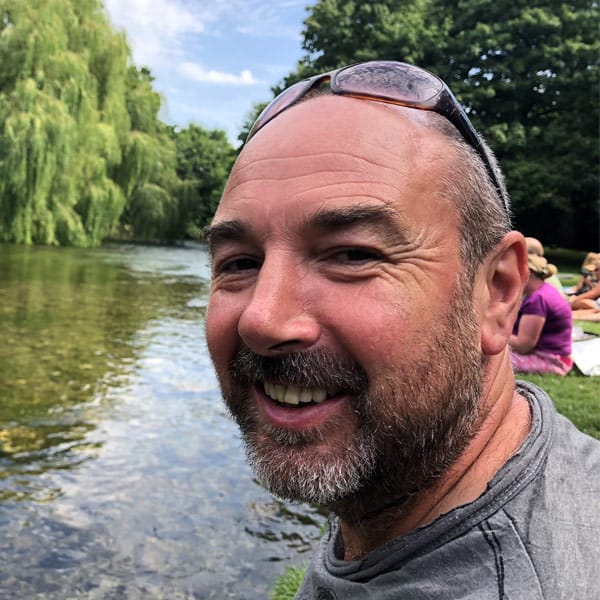 Pete is a Tri Dosha Teacher Trainer, Ayurvedic & Holistic Therapist and his passion is providing guidance and support for those wishing to take their life to the next level. He is also a graduate of the Davidji Meditation and Masters of Wisdom Teacher Training program in Carlsbad, California.
This training programme was the catalyst from which Sharron and Pete jumped into their Tri-Dosha Teacher Training. The training created the foundations for becoming Tri-Dosha Teachers and Holistic Clinicians.
Karen Mellers – A Fresh Idea Ltd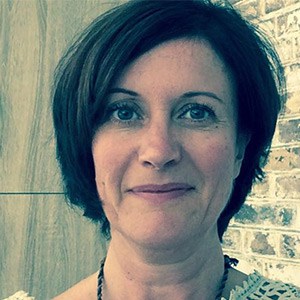 Karen Mellers is a Business Coach with 15 years' experience of helping Therapists develop ethical and sustainable businesses.
Karen is the Founder of the Wellbeing Advisor Network at Weleda UK which has inspired hundreds of therapists to implement successful practices by following the 16 step program based on The Fresh Idea model.
Karen has been instrumental in setting up the Holistic Clinician Model at Tri-Dosha Ltd and her newly found passion for Ayurveda has led her to coaching Ayurvedic Therapists to business success.
Karen's desire at A Fresh Idea is to help people find more natural ways to stay well. One very successful way of achieving this is by helping therapists create a sustainable business through which they can continue to share their healing gifts with their clients. Karen understands the importance of a practice not being too commercially focussed and she implements a gentle and rewarding business approach that help therapists understand the true worth of their work.
Karen and Sharron met when they were small children and after a 40-year friendship found their career paths naturally aligning with their shared passion for natural health.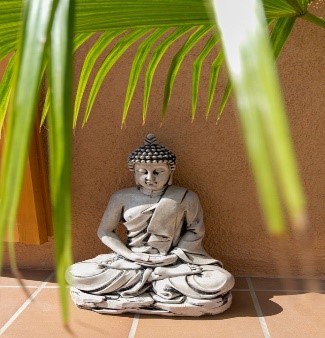 Daily Schedule
Study Time: 9.15 –5pm each consecutive day.
Early Evening: Free time to explore and soak up the Spanish energy, bars, cafes, shops and restaurants or take some time out to just rest and recharge.
Lunch will be a time to indulge in delicious, nutritious Ayurvedic food, so you can enjoy maximum energy and buzzing vitality throughout your day, using only the finest and freshest local produce.
Food allergies and other specific dietary requirements can be catered for. Please just let us know asap before you arrive.
Each day begins and ends with gentle yoga and meditation and after 5.30pm the evening is yours to discover this beautiful enchanting place.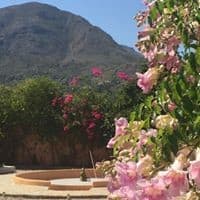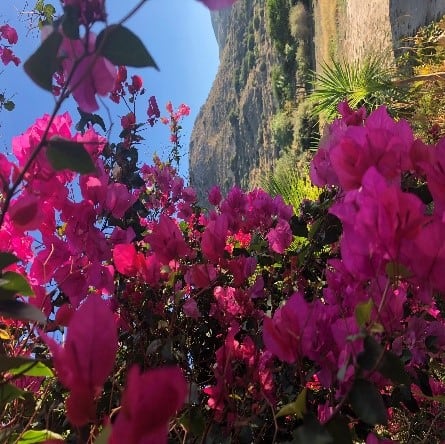 Accommodation
Feel retreat has two beautiful bedrooms in the poolside casita, separate to the mail house, one double €550 for 7 nights and one large twin €700 or if shared €350pp. Call Sharron for details +34 674928804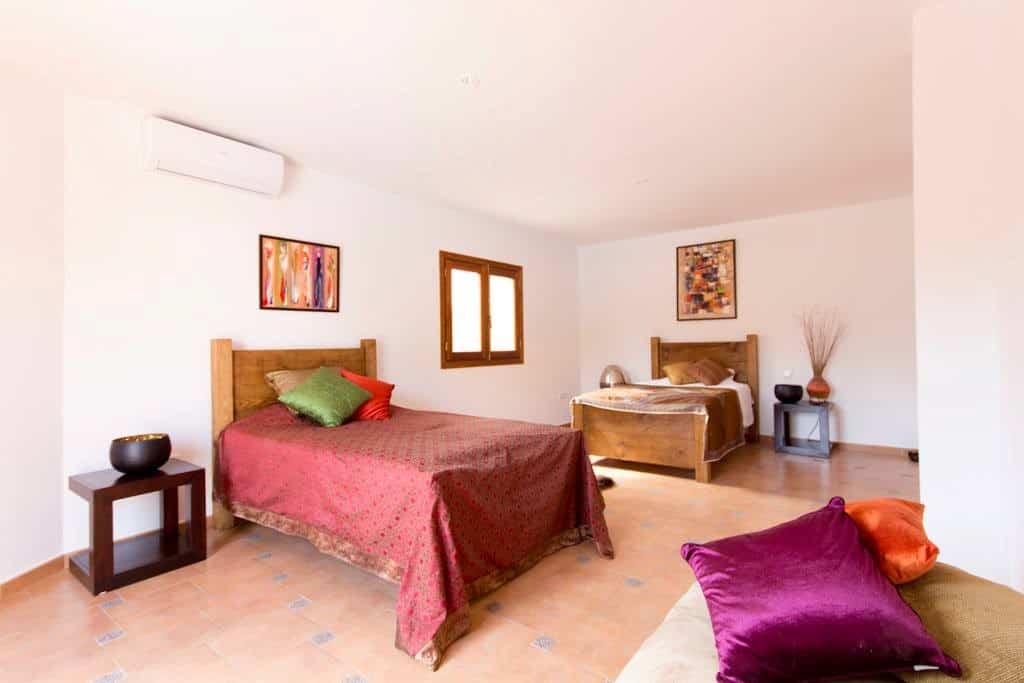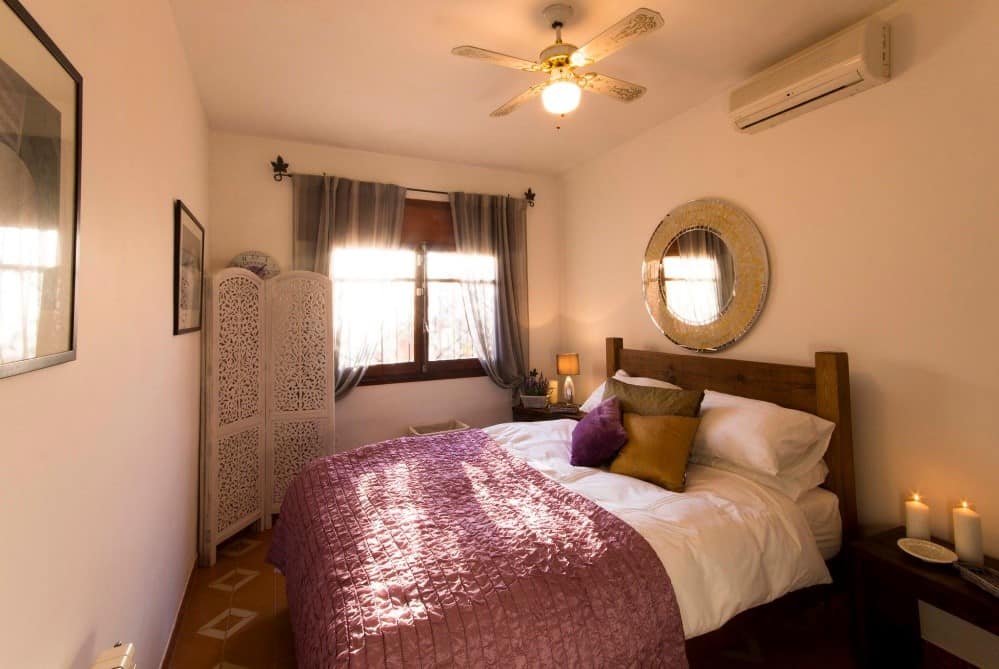 There is a choice of budget or luxury hotels in Mojacar which are all on the local bus route to Feel Retreat or local taxis are available.
Below are some recommendations;
Budget- www.hotelmamabels.com
Midway  www.parador.es
Luxury   www.botaniq.es
Travel
Airports and Transfers
The closest airport is Almeria 45mins away.
Murcia Airport is 1hr 45 mins away
Alicante airport is the furthest 2hrs away.
Ryanair, Easy Jet and Jet2 fly to all the above airports. There are low cost shuttle buses from all airports to mojacar or transfers can be arranged. For more information speak to Sharron on +34 674928804
Logistics
Arrival Greeting
27th September is the day to arrive, there will be no classes on this day as you will all be arriving at various times and will need time to settle in. There will be a welcome supper from 7-9pm at Feel Retreat if you are able to make it with your flights. On this first evening Sharron will provide the transport to and from Feel Retreat, so you can enjoy a hassle-free evening.
Insurance
Everyone booking a training retreat with Tri-Dosha and Feel Retreat must have full travel insurance. Tri Dosha and Feel Retreat accepts no responsibility for loss theft or damage to persons or property during their stay. Guests must obtain their insurance independently.
Weather/climate
Average temperatures for Sep & October are around 73 degrees Fahrenheit.
Clothing
Mojacar is a very laid- back place so casual, shorts, tees and flip-flops are the norm. And we would recommend layers as the temperature can drop in the evening.
Communications
Internet– Provided free at Feel Retreat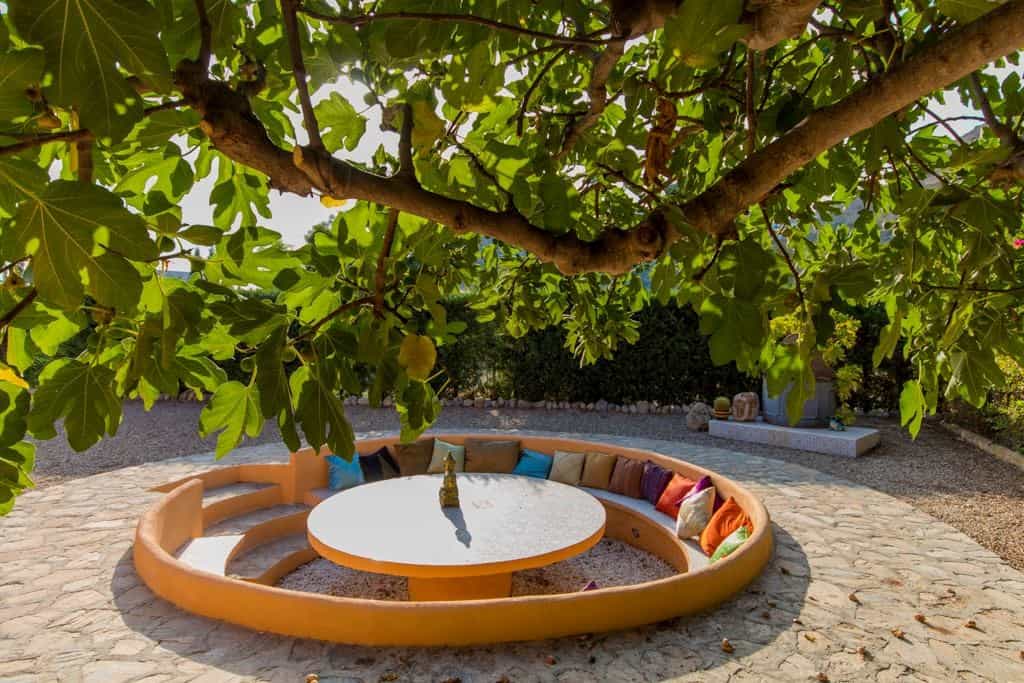 Terms & Conditions
Tri-Dosha & Feel Retreats runs the 5-day Ayurvedic massage course for professional application and self-development.
For students studying towards delivering treatments professionally, an anatomy and physiology qualification (or equivalent) and a basic body massage certificate is required.
For students studying for their own self development, an open mind and full participation in the programme is required.
To secure a place: £250.00 non-refundable deposit required.
Balance due one month before course commencement date.
In the case of student cancellation, deposits and part payments of course fees are non-refundable and non-transferable. For transfers an administration fee of £25.00 is due.
Dress code: comfortable professional wear (t-shirt, relax pants)
For enquiries or to book your place please call