Girlpower
Tri-Dosha founder Sunita Passi explains how the Spice Girls 'Girl Power' message inspired her to create the Holistic Clinician model to enable others to have successful treatment and skincare businesses and make an additional income for themselves.
Sisters doing it for themselves (and helping the rest of us as they do)
When I created the Holistic Clinician trainings to offer an intensive one-day course on the fundamentals of Ayurveda knowledge and practice, I was more than pleased – I was proud. In that day, I've bottled some of the core information and techniques I'd been soaking up in my journey. As well as taking me back all those years ago to when I first knowingly came across Ayurvedic wellbeing, that journey connected me to my family's history, through my grandfather's work as an Ayurvedic healer and the centuries-old tradition he belonged to.
What I didn't expect was that with the training I'd accidentally created an event that presents a perfect opportunity for women to make money which fits around other commitments. It's more than that even – this is a way to do something you love. Something that matters.  Something that makes a difference.
Talking with women who've run with the opportunity, I'm humbled. Some are single mums, so I shouldn't be surprised that other single mums find working as a Holistic Clinician boosts their confidence, independence, and self-belief, because that's been my own experience since starting Tri-Dosha. You don't need kids to make a success of it, but single mums in particular often have the edge on the rest of us in terms of time management and need to bring some extra money in.
Without planning to, I've got myself an amazing team of women who are loving being a Holistic Clinician. It's got me remembering my love of the Spice Girls – what they stood for and the way they stood up for each other and women everywhere.
The core of it all is helping out with practical skincare solutions, through skilling up with a facial training and offering Tri-Dosha products. Simple as that. We'll make sure you're backed up with marketing resources to help build your business to the size you want. It's OK if you just want to tick along, too, to pay for a holiday say, or something else that matters. Whatever works.
Have a look at the course info in more detail here. If it's what you want – what you really really want – I look forward to meeting you on one of the forthcoming training days. You can even laugh about my taste in music…but they weren't wrong about girl power 😉
https://tri-dosha.co.uk/therapists/1-day-holistic-clinician/
Until next time … Namaste!
Sunita x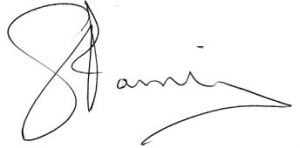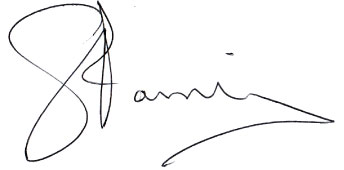 Founder, Tri-Dosha
tri-dosha.co.uk