Unlimited Wellbeing
Tri-Dosha founder Sunita Passi talks to Unlimited Wellbeing founder, Sanj Corepal

Health and Wellbeing the Unlimited Way
Like me, Sanj is a man with a mission. He calls it Unlimited Wellbeing, a platform for people involved with healing, coaching, therapy, and the communities they impact. I asked him what his intention is.
"I founded Unlimited Wellbeing with the aim of creating a dynamic community, one that serves the needs of the general public and allows them to easily find whatever they may be looking for to enhance their personal well-being. Whether it's finding a verified professional or having a health assessment, it could be that they just want to find out more about a certain therapy or attend one of our festivals."
What's the ambition for Unlimited Wellbeing?
"The growth of UW is important to me as I know there are still millions of people in the UK and beyond who don't have access to a 'one stop shop' where they can educate themselves on the many ways they can look after their wellbeing and book services at the same time. The industry is still very new and fragmented so I am bringing it all together for the benefit of everyone associated with it. Collaboration is one of our key principles and our aim is to create opportunities and employment for all our professional members. Any professional can join the platform for free."
Big dream – I like that. What's the first stage?
"My goal for the next 24 months is for everyone in the East Midlands to understand their Physical, Mental, Emotional, and Financial wellbeing needs and us to support them in delivering them. This way we can make the East Midlands the centre of wellbeing excellence in the UK. My vision for the next 5 years is to get to the stage where every professional on the platform has equity in the business. This company needs to be owned and run by the people for the people in order for it to thrive. I also want to take UW to America, Canada & Australia where we can create communities there. It's all achievable we all just need to push in the same direction!"
What do you do to keep on track for making that happen?
"I have been meditating on a regular basis every morning for the last 2 years. This has replaced the ritual of checking my phone every morning to find out all the bad news & gossip the world has to offer! I am a Mindfulness teacher and this has really helped me in my practice. I also have massages on a regular basis and that helps my body recover from the physical toils of life and a demanding exercise regime."
Do come and see us on Sunday 12 May at the Unlimited Wellbeing Festival on the Eastern Therapies floor where – with the Tiger Boe Centre – we'll be offering Ayurvedic treatments, Acupuncture, Reiki, Cupping and so much more! Tickets can be purchased in advance – here.
Until next time … Namaste!
Sunita x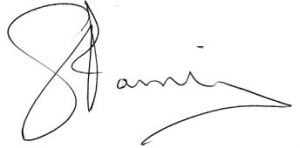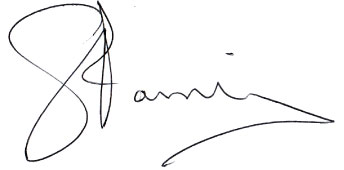 Founder, Tri-Dosha
tri-dosha.co.uk