Safe and sound go together better than you knew
We all know there are times when some sounds grate. That there are certain pieces of music that will soothe at a point when nothing else will do that. And how silence on the outside can make it easier to find peace within.
Julie Gundry has been pursuing those threads through her ongoing quest to use sound within wellness contexts. Training widely with people using different approaches gave Julie the confidence to find her own path, influenced by her expertise in Yoga, Reiki, Reflexology, Indian Head Massage, and more…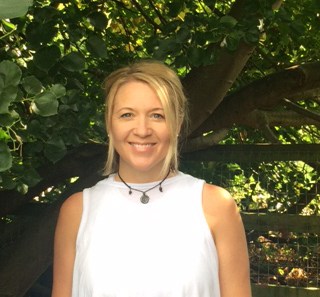 "Students have commented that my style is soft and gentle, but delivered with a safe and stable guiding hand, so that they feel comfortable in allowing themselves to relax and release. I am also influenced by a variety of sources and origins of sound, so that I am able to react and adjust within the flow according to what clients need in the moment. It is purely a matter of facilitating healing through a sensitive and connected delivery."
A wide range of instruments allows Julie to choose what's right for a given person at a particular time: she uses gongs and drums, singing bowls and chimes, bells, tuning forks, and a thumb piano.
"Anybody suffering from stress, sleep problems or anxiety of any kind will notice a significant benefit. Alongside this, as the body relaxes, blood pressure lowers, and many people claim that they experience a reduction in pain following sound therapy sessions. The physiological state of the body, the health of the mind and emotional condition can all be maintained in balance and harmony through regular exposure."
There's a quiet confidence to the way Julie works, influenced by what she's done before as we all are, and open to following the guidance of her intuition.
"Working with Special Needs children reminds me every day of the effectiveness of this approach. I have witnessed anxious children with autism relax, find quiet and stillness in a loud and busy world. Blind, non-verbal, wheelchair bound and physically restricted children recognise the changes in electromagnetic energy which sound work affords, bringing about engagement, enjoyment, peace and restfulness, as well as evidence of physical development. My regular observations above all demonstrate across the board a diverse and positive range of physical, mental and emotional improvements."
Join Julie for her Wednesday evening sessions at the Sunita Passi Wellness Centre, from 7.30pm – 9.30pm on 29 January, 26 February and 25 March 2020. 
You can book in advance at www.mindbody.io or email info@tri-dosha.co.uk and there's more details on the Sunita Passi Facebook page.