ROOTS AND SEEDS BEAR FRUIT
Ayurveda is in my blood. Born in 1908, my paternal grandfather Hazari Lal Passi began to study Ayurveda in Amritsar when he was a settled family man aged 30. 4 years later, eager to learn more about wellbeing from another angle, he devoted 2 years to Unani, a system of medicine traditional to Greece.
The two approaches dovetailed, and knowledge of one informed his understanding and practice of the other. Later, he trained as an allopathic doctor. The ethos was different – about getting immediate relief rather than a more rounded improvement of health. And again, he brought other sensibilities to it, and learned from this new methodology. That allowed him to respond to patient choices, not least because patients had that choice.
I wasn't tuned into any of this as a child though soaking up what my parents knew and did clearly shaped my attitudes to health. Grandparents are interesting for all kinds of reasons, and the full scope of Hazari's learning and success with patients is something I only really became aware of when I crashed and burned from my career as a business journalist and was restored in India, where the damage was apparent and I found the perfect place for my personal reset in year 2002. 
It's not hard to imagine Hazari watching over me as I found a new sense of who I was and started to live the journey that's taken me on the Tri-Dosha trail. Like him, I've got a range of influences which I've folded into Ayurveda. Like him, Ayurveda has become a set of filters for understanding other ways to wellness.
The herbs used in Tri-Dosha products are grown in the same way they were when it was my grandfather's land they grew on. Some of the independent farmers I work with to provide them remember him. Their intimacy with the land is based on generational understanding as well as personal connection. That bond is why Indian farmers and their allies are striking to protest an agro-industrial system threatening to destroy their heritage and signal another move to a billionaire-dominated world economy.
Like my grandfather, all of this is something I can see from several perspectives. As a business owner who has trained 1200 therapists, deals with big retail brands, with oils and shampoos and more available at leading spas I understand how the economics makes sense – at least to those who know only figures. I also treasure the skills and history those farmers have, connecting them to Tri-Dosha, ensuring that at their core our products are made as they have been for centuries. And I sense our planet, in its suffering, letting us know now is time for a new kind of wellbeing – with ourselves, with others, with the world we are part of – and that Ayurveda is a path to such a future.
Until next time … Namaste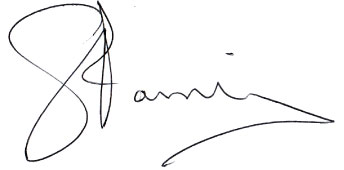 Founder Tri-Dosha
www.tri-dosha.co.uk