INSPIRED LEADERSHIP
Each time on my podcast episodes, I talk with people who are active in the world creating changes, whether they're working with individuals or communities, and with methods rooted in business, old and new approaches to spirituality, or wellbeing and healing in its myriad forms. What they share is a desire to work for the good of people and planet in ways that seed change. In the course of their journeys they've experienced insights that make them more of the people we can all be at our best. These are conversations I love to have regardless of who else is listening.
Let's tune in together to my latest episode.
Nick Williams, former I.T industry veteran, now guides individuals working in leadership who have achieved heights few think are possible, to help them find out what is next for them. His coaching and leadership programmes help his clients understand their God-given purpose to better serve others. Nick has a very peaceful demeanour, and unfettered willingness to get to the core of who you are.
A journey he clearly has taken himself on, embodied in his website title @iamnickwilliams100 and courageously displayed in his own key messages.
Not afraid to fuse spirituality with business, you get a deep dive into being fully present, what you do with that reality, is then down to you.
We discuss topics inc.:
👉The death of his Mother
👉The ugliness of sorrow
👉What he learnt from his client, Executive Producer of historical drama Downton Abbey
👉Consciousness on a multi-dimensional level
👉Why not all leaders are ready to step up
👉One's story in reality v the resistance
👉Grieving as a leadership quality v the devil in command/control authority
👉Fulfilling our commitments with integrity to ourselves
👉How he feels about pedestal praise
👉Peeling oneself out of the subliminal social class system
👉How he stays actualised by nurturing the young
👉What he thinks Nick aged 13 would make of Nick today
Until next time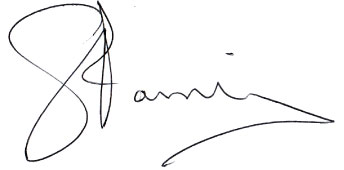 Sunita Passi
Founder Tri-Dosha