CONSCIOUS UNCOUPLING
Each time on my podcast episodes, I talk with people who are active in the world creating changes, whether they're working with individuals or communities, and with methods rooted in business, old and new approaches to spirituality, or wellbeing and healing in its myriad forms. What they share is a desire to work for the good of people and planet in ways that seed change. In the course of their journeys they've experienced insights that make them more of the people we can all be at our best. These are conversations I love to have regardless of who else is listening.
Let's tune in together to my latest episode.
Magali Mazzei's extraordinary life story is a modern take on a classic myth: the woman whose physical beauty causes her suffering and escapes the cage it puts her in.
As a dancer for The Prodigy and Jean-Michelle Jarre among others, Magali's nineties were a whirl of parties and praise. Adventures in the South of France brought her into the orbit of a multi-millionaire in the Entertainment Park Industry, a self-made man whose need for control helped make Magali's issues glaringly apparent.
The chrysalis that allowed her to emerge anew initially took the form of chronic illness. Magali found healing in Ayurveda, and in doing so discovered herself. She'd shared physical and emotional intimacy with her partner for 15 years, but fundamental views on life were not akin.
Walking away presented an opportunity for both to begin afresh. Their differences on social issues and helping others were an expression of more fundamental difficulties. Magali walked away from the wealth and privilege she'd become accustomed to and discovered what really did matter in her life starting again from scratch. Easier said than done – what followed was despair and pain, before opening up to spiritual dimensions of life.
Now, Magali Mazzei helps elite clients take accountability and responsibility towards manifesting a better future. How she does that, where she does that, and what principles guide her decisions and practice, are some of what we discuss in a talk that also takes in:
👉Expectations in a high-profile marriage
👉Stigma around age gap relationships
👉Emotional maturity and lack of it
👉Dissatisfaction in life vs security of life
👉Exploring what you need to change
👉Self-rejection and becoming more powerful
👉New levels of awareness
👉Being authentic in an unauthentic world
👉Peer group pressure
👉The emotional need for men
👉Limiting beliefs that hold you back from experiencing intimacy
👉How to hotwire connection
Until next time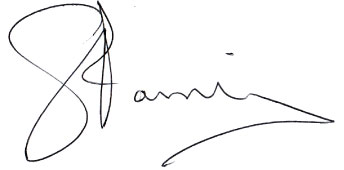 Sunita Passi
Founder Tri-Dosha