Ayurveda Yoga
Tri-Dosha founder Sunita Passi explains how bringing the combined knowledge of Ayurveda and Yoga together can benefit you.
Whether Ayurveda and Yoga are arts or sciences matters less than what you do with them.
If you can't look after yourself, you've got no business looking after anyone else. It can sound pretty tough, but there's truth there. Way back when, Hindus would ask Dhanwantari for assistance. He was a smouldering blue hunk whose remit was self-care, whether through meditation – that's why one of his four hands holds a conch shell, which makes an Aum sound when you blow it – or using leeches for bloodletting. Leeches are being used in healthcare again today, and people still invoke Dhanwantari's blessings for their wellbeing.
The good news is at this point in history there's no shortage of ways to look after yourself. And one wonderful thing about modern media is how easy it is to find out more about tried and tested methods. I supplement my own immersion in the Ayurvedic tradition with explorations of other ways to feel good, and every time I browse I like to be surprised by approaches to wellbeing that are new to me.
A memorable 'aha' moment recently came from discovering Scott Robinson, a fascinating guy who learned to balance his demanding life in finance and physical and spiritual wellbeing thanks to embracing yoga. His Yogibanker site is a great resource, and we had a bit of a chat I thought you'd like to experience some nuggets from. I really liked Scott's take on what yoga means:
"Yoga is freedom. Freedom to explore your body, your mind and your relationship to the world. At the end of the day, it's really all about creating steadiness and good space. Space to allow yourself to separate whatever is going on in your busy life and take a fresh perspective. That space deep down is so sacred and its during such times, the real transformation occurs. Deep down, yoga is all about the journey to the self. Find yourself in the practice and it is just magical."
That really resonates with what I've learned from Ayurveda. And Scott's take on the future he's aiming for is one that clicks with me too:
"My vision for Yogibanker is to become one of the leading visionaries in wellness globally. As the wellness industry continues to grow (last estimates over $4 trillion), my dream is that Yogibanker will continue to be part of that. Providing conscious and thought leadership and being a role model for thousands, if not millions of people around the world who have a professional role and want to improve their lives through wellness."
Wow! How's that for a gameplan?
People have said that Ayurveda is the science that Yoga applies, which I can see the sense of. Personally, I'm happy to see both as arts in their own right. Especially in the 21st century, what matters is how people get to make use of these ancient methods for themselves, and Scott and I are both examples of people who understand how the business world operates and can benefit by the application of philosophies and techniques that are timeless.
For more on Scott Robinson and Yogibanker, head over to www.yogibanker.com
If you need a wellness speaker for an event, call and we'll talk. I have a perfect 2 hour workshop which will bowl over your audience!
Until next time … Namaste!
Sunita x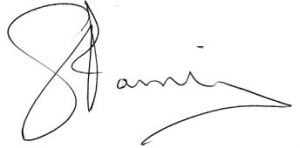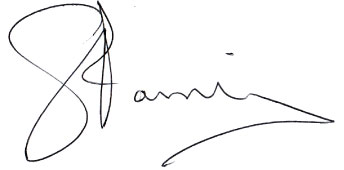 Founder, Tri-Dosha
tri-dosha.co.uk