In Her Element
Tri-Dosha founder Sunita Passi speaks to founder of Monaco's first wellbeing event In Your Element!
Krista Madden has impressed me for quite a while, a smart and savvy woman whose relentless curiosity took her to uncover ideas about wellbeing I'd not come across before. She's put that breadth and depth of knowledge to excellent use, drawing on impressive skills in event production and digital media to devise the Monaco Wellness Festival, In Your Element. It promises to be amazing, a chance to benefit from the insights and experience of more than 30 leading lights in wellbeing. I asked Krista how it all came together.
"I am fortunate to be invited to many interesting events, talk to founders and health experts, go to all the boutique gyms and many wellness events in London and around the world."
And that gave you the confidence to go for it?
"I spent last summer exploring the idea and meeting so many people who wanted to be part of it and encouraged me to do it."
And why Monte Carlo?
"I have a home in the south of France, and have friends working in fitness and health. Monte Carlo has a great community – lots of great athletes live there. And who doesn't like being in the sun in a country with the best cuisine in the world?"
How do you see the future?
"As well as more Monte Carlo events, I want to look into taking In Your Element further afield. There's an amazing world out there, and I learn new ways to approach wellbeing every day. The beauty four elements as a concept is there's always another take on what they mean, in a different location or context."
That's an idea I can get behind. Thank you Krista.
Your chance to win tickets!
Be part of Monaco's first wellness festival In Your Element which we are proudly supporting. To enter our competition to win 2 weekend tickets to the festival (on 6th and 7th July 2019):
The winner will be picked at random after the closing date of 15 June 2019, and contacted by Direct Message. Please note that the prize is a pair of weekend tickets only – no transport/travel is included.
Until next time … Namaste!
Sunita x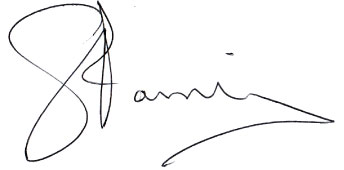 Founder, Tri-Dosha
tri-dosha.co.uk